Welcome to ISeB Lab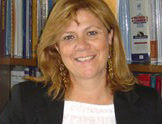 The ISeB Lab is a Laboratory of the Department of Applied Informatics, School of Information Sciences, University of Macedonia, Greece. It has over 20 active members including 9 faculty members, post-doctoral researchers, Ph.D. students and affiliated researchers. The main mission of the ISeB Lab is to promote and conduct high-quality research, studies and educational activities in several areas of the contemporary business environment related, but not limited, to: i) contemporary applications of information systems and technologies, ii) emerging developments and trends in digital economy, entrepreneurship and innovation, iii) strategy and applications of electronic commerce and e-Business, digital marketing and social media and iv) innovative electronic and mobile business models. Research in the aforementioned areas has been successfully applied and demonstrated in various industry sectors (e.g., health, food, tourism, transport, government) and application areas such as strategic innovation and entrepreneurship, product/service development, business model development, marketing management, production management, as well as business process management.
.Maro Vlachopoulou, Dean of School of Information Sciences, University of Macedonia
ISeB Lab
Information Systems, Information and Communication Technologies (ICT) and the Internet are the most powerful tools for effective information management (i.e., data collection, processing, analysis, dissemination, transforming data into information and knowledge). The challenge for managers is to make use of and manage ICT in order to reengineer and streamline business processes, to facilitate decision making and to create and maintain competitive advantage. Emphasis is given not only on the role of Information Systems, but also on decision support methods/techniques as tools for creating value within the company/organization towards digital integration, operational excellence and organizational effectiveness.
Electronic and mobile Business is defined as the utilization of Information and Communication Technologies (ICTs) in support of all business activities in the digital environment. E-m business technologies & models enable companies to link their internal and external data processing systems more efficiently and flexibly, to work more closely with suppliers, partners, and customers, to enhance customers' communication and knowledge, and to improve their efficiency. The digital enterprise is based on integrated information systems and communication technologies on the Web and social networking environment.
Digital entrepreneurship is emerging as a key building block for economies globally. Against a backdrop of challenging financial landscapes, increased adoption of technology is providing opportunities to connect, co-ordinate and innovate. As our world becomes increasingly interconnected, web and digital technologies are making it possible for cultures, industries, and people to collaborate and partner in new ways. And entrepreneurship – with its emphasis on innovation and growth – can provide the spark that's needed to ignite new economic and societal vibrancy. 
Welcome to ISEB.gr
No front page content has been created yet.